What we do
We have a huge range of secondhand reliant spares. This price list will give you an idea of the vast range of stock we carry. Prices may vary due to availability of a particular part.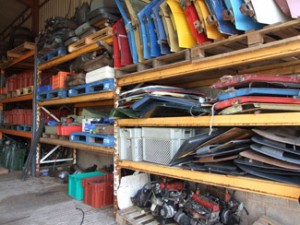 Fresh cars are coming in every week so if you can't see what you want please phone or check the site again.
Check out my photobucket galleries to get an idea of just how much stock we carry. And don't miss my local yocal calendar.
Complete cars bought and sold. Parts and job lots of spares always wanted. We also do recovery and a delivery service which is available .
We can also help with international shipping and export. We have already shipped parts and complete vehicles to Vietnam, Thailand, Australia,USA and Ireland.
Remanufacturing and engineering
Skimmed brake drums and stainless steel brake line sets available now.
"Rebel Racing" inlet tuning modification supplied. 25% power increase and better fuel economy,better tickover and gets rid of that 2 miles choke/throttle dance you have to do.
The most fuel efficent car on the road? 70+mpg possible!!! Better than a Smart Car or a C1 (Parker's guide figures). Find out how to purchase these products and more here.
How to find us
We're based at Wood End Farm (Out 2 Grass Mountain Board Centre), Cradley to Bromyard rd, on the Worcester/Hereford border WR135JW, England.
We're easy to find – take a look at the map and directions. the sat nav stops 500yrd short ,there is a "Delboy van" at the end of the drive.
we have a very nice err, relaxed campsite if you fancy a stop over£7 a night ,good pubs, cafes all in a forgotten bit of England.

Opening hours
Monday and Saturday 10am – 6pm ish. not Wednesdays an sometimes we are out on a collection/breakfast/motorbike.
It's always best to ring first. Joe 07973470810  or email joemason@reliantspares.com