Workshop Manuals
We have a complete set of workshop manuals covering all Reliant makes and models which we want to make available to all you enthusiasts. As a taster we have scanned and uploaded as PDF documents general specifications, lubrication details and tightening torques. We also have wiring diagrams for all makes and models. If you don't have Adobe Reader you can download it from the Adobe website. It takes seconds to download with a half decent Internet connection.
If you are looking for detailed information for maintaining or replacing the engine, clutch, cooling or braking system, suspension etc please get in touch.
Click on the links beneath the headings below to view the workshop manuals.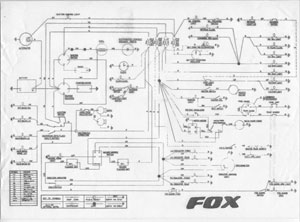 Regal Car and Van
General Specification
Lubrication Page 1
Lubrication Page 2
Reliant Regal 3.25 Car and Van 600cc Wiring Diagram
Reliant Regal 3.30 Car and Van 700cc Wiring Diagram
Robin/Super Robin Saloon and Van
General Specification Page 1
General Specification Page 2
Lubrication Page 1
Lubrication Page 2
Lubrication Page 3
Tightening Torques
Wiring Diagram
Kitten Saloon and Estate
General Specification Page 1
General Specification Page 2
Lubrication Page 1
Lubrication Page 2
Tightening Torques Page 1
Tightening Torques Page 2
Wiring Diagram
Fox