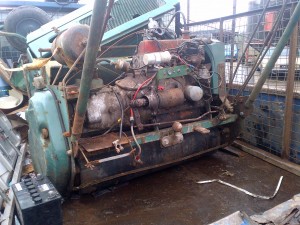 Neil Sparey and the lads at NDS engineering from Clifton are ,attempting to break the land-speed record(for a lawn mower) with a Allett Reliant engined lawn mower .
armed with a van load of tuned Reliant parts from here , they managed seventyseven mph on Pendine sands.
with the standing record at 88mph to beat , its looking possible.
Neils just "borrowed" a engine out of one of our Tempests,for the next push.
Absolute Radio and Allett Mowers are helping out and a film crew is following the progress .
100 mph Reliant lawnmower anyone?